Georgia Tech is committed to institutional effectiveness through a systematic, explicit, and documented process of measuring performance against the Institute's mission.  The Division of Student Life is dedicated to maintaining a culture of assessment that empowers staff in every department to conduct assessments and use empirical data in their decision making.  To further this commitment to assessment, the Division of Student Life has partnered with Campus Labs investing in two software platforms, Baseline and Compliance Assist-Planning.  These sophisticated planning, assessment and reporting tools, will allow departments to create reporting templates, collect data, benchmark with peers, and use assessment results to improve programs and services.
 
In order to become a user of this software, Division Staff must complete the basic training.  To participate in a scheduled training or to schedule a training for your staff, contact Brenda Woods, Director of Student Life Research and Assessment.
All research conducted by the Divsion of Student Life must follow the Research Workflow.  For the use of Baseline, please follow the Baseline Workflow.
Additional Training Resources for Campus Labs:
Baseline Training Videos
Compliance Assist Training Videos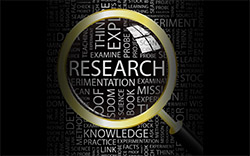 Blank Space (medium)
(text and background only visible when logged in)
Resource Files