Assessment Plan Process
Identify approximately 1-5 goals (Operational and/or Learning)
Identify measurable outcomes for each goal
Determine evaluation strategy
Identify methods of disseminating and using information for improvement
Summary of results
What did you learn?
Review the actions taken from the results of the assessment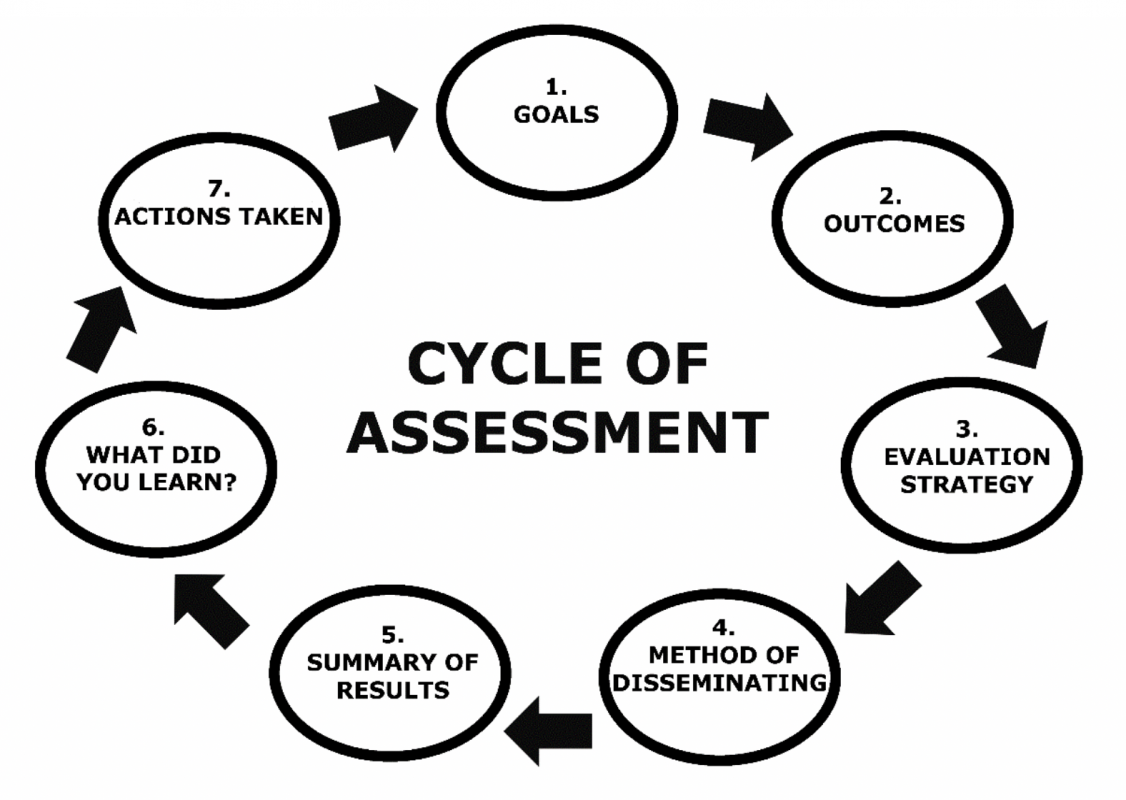 Breakdown of the Assessment Process
Operational Goal - short-term tactics designed to achieve the Division's long-term strategic plan. (examples: improve customer service, impact on student development, results of programs, quality of service, etc).
Learning Goal - what knowledge or skill is acquired, attitudes affected or criteria met?
Outcome - what specific observable effects or changes will we see as a result of the program activities described in the goal?
Evaluation Strategy - describe the specific methods used and timetable for implementation to evaluate the degree to which outcomes are being achieved (examples: focus groups, interviews, surveys, document review, observation, etc).
Method for Dissemination and Use of Information for Improvement Purposes - describe the manner in which data is to be utilized for improvement (examples: monthly, quarterly, at meetings, at an annual retreat, etc).
Summary of Results - this would include the date of assessment, the description of important results, the interpretation of the data and decisions made based on the data.  If no changes will be made, justify the continuation of the current practice based off of the results found.
What Did You Learn from the assessment?
Actions Taken - in this section, describe changes in the operational focus, resource allocation, rules or procedures that were made in light of the results obtained by the assessment.